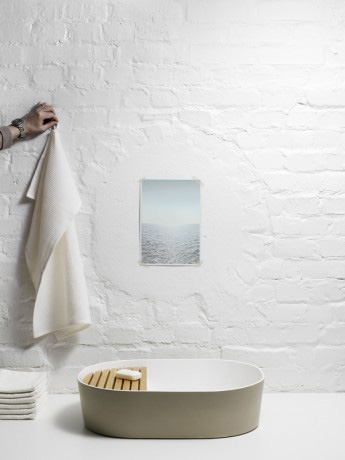 Bathroom design is sometimes underestimated. After all it's "just" a place we spend only but a small fraction of our lives. However small the fraction, it is quite important, when we consider that our days begin and end in our bathrooms. Ensuring that these rooms of our domestic environments are well taken care off and they also express our personalities and interior design preferences is important. A day that begins in a beautifully lit, aesthetically pleasing space prepares us properly for the day ahead of us, while setting the tone for how we'll react to life and its happenings.
A wash basin is a place to be visited and used so many times throughout our days, it certainly deserves our extra attention. The Step bathroom basin developed by Note Design Studio is a perfect blend of Italian craftsmanship and Nordic aesthetics.
It is characterized by its low-key warm colors and the delicate meeting between authentic materials like ceramic and wood. It is an almost oval shaped bathroom basin with the unique feature of two levels inside the sink. The upper level with a removable wooden decking, used to create a tactile drying surface and storage area for bathroom accessories.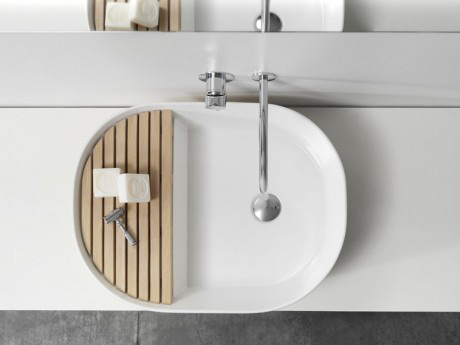 What I love most about Step is how simple it looks and yet how carefully it has been designed with attention to detail. I love how it can rest calmly on a surface and I'm particular enjoying the play between materials such as wood and porcelain as much as the play and differentiation between shapes and levels.
Just notice the charming dance between the lines of the wooden deck and the gentle curves of the basin. Simply beautiful. Now all I need is a summer house to place it in. Agreed?